Te Akau Shines at Racing Awards
Date: 11 Sep 2023
On the back of a record-breaking season, Te Akau Racing was rewarded with four titles at The New Zealand Thoroughbred Racing Horse of the Year Awards for 2022/23.
The black tie event was held at Shed 10 on Sunday night (10 September) in Auckland, hosted by Michael Guerin and Jayne Ivil, in front of approximately 400 attendees.
Mark Walker was awarded both the Premiership Title, and Champion Trainer of the Year award, Tokyo Tycoon (Satono Aladdin) is Champion Two-Year-Old and Imperatriz (I Am Invincible) Champion Sprinter/Miler, justified by each of them resuming with impressive victories a day beforehand at Hastings and Moonee Valley, respectively.
After winning Horse of the Year for the past four years – twice with both Melody Belle (Commands) and Probabeel) – a fine line separated Imperatriz and Sharp 'N' Smart (Redwood) with the panel of 63 voters opting in favour of the latter by a margin of two. 
Champion Two-Year-Old: Tokyo Tycoon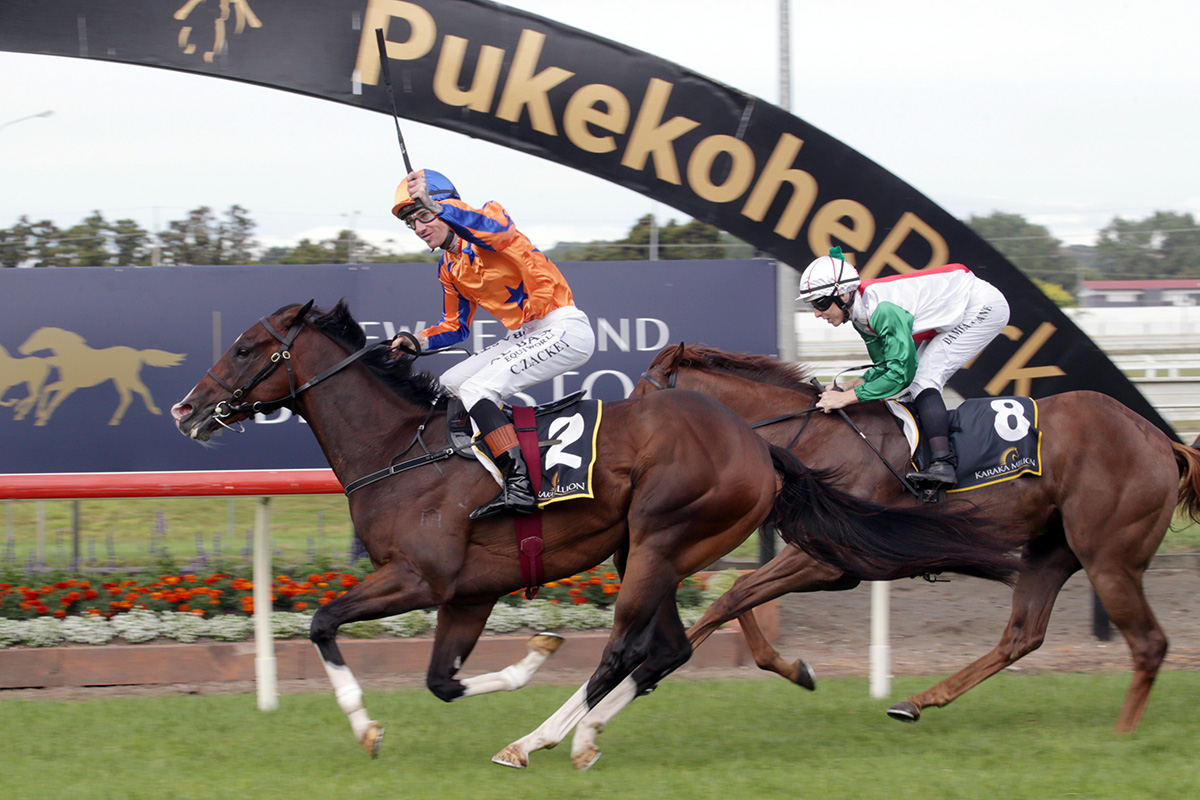 Te Akau has a mortgage on the title in recent years: Tokyo Tycoon becomes the seventh consecutive since Melody Belle (Commands) in 2016 and including Avantage (Fastnet Rock), Yourdeel (Dundeel), Cool Aza Beel (Savabeel), Sword Of State (Snitzel), and Maven Belle (Burgundy) last year, having previously won it with Darci Brahma (Danehill) and Warhorse (General Nediym). 
Purchased by David Ellis CNZM for $125,000 at the 2022 Karaka Book 1 Sale, from the draft of Rich Hill Stud, Tokyo Tycoon is owned by Meadowbank Masters Racing Partnership (Mgr: Karyn Fenton-Ellis MNZM) & Te Akau Satono Samurai Racing Partnership (Mgr: Karyn Fenton-Ellis MNZM), and winning five from six he took his earnings close to $700,000 following victory in the El Roca – Sir Colin Meads Trophy (Listed, 1200m) on Saturday at Hastings.
In winning his Champion Two-Year-Old award, Tokyo Tycoon was the seventh consecutive $1 million Karaka Million 2YO (Restricted Listed, 1200m) winner for Te Akau, with a stunning performance, and included the Matamata Slipper (Gr. 3, 1200m) during four wins last season - remaining unbeaten on the track.
"He epitomizes the New Zealand spirit because he's not a big horse but has great heart and he's a warrior," said Karyn Fenton-Ellis MNZM, when accepting the award on behalf of the owners.
"It's been well documented that he was the last yearling share to sell in his year, and Imperatriz was the same.
"I'm so proud of my husband, David Ellis, because he buys these horses on spec at the sales and we have to back ourselves to get them sold to existing and new owners and, hopefully, have them perform."
Tokyo Tycoon resumed with an impressive victory in the El Roca at Hastings, providing new season co-trainer Sam Bergerson with his first stakes' success since joining Mark Walker as training partner on 1 August, followed by his first Group One when Skew Wiff (Savabeel) won the Tarzino Trophy (Gr. 1, 1400m) later on the card.
David Ellis outlined what may be in store for the natural athlete, Tokyo Tycoon, who hails from the family of Zabeel (Sir Tristram). 
"He was clearly the best two-year-old in New Zealand, and it was great to see him return as a three-year-old with such a terrific win," Ellis said.
"His main goal this season will be the $1.5 million Karaka Million 3YO Classic (Restricted Listed, 1600m) in January, and as Mark (Walker) alluded to, he won't have any trouble running 2000m and possibly 2400m because he relaxes so well, which could open up races like the Cox Plate when he's a four-year-old."
Champion Sprinter/Miler: Imperatriz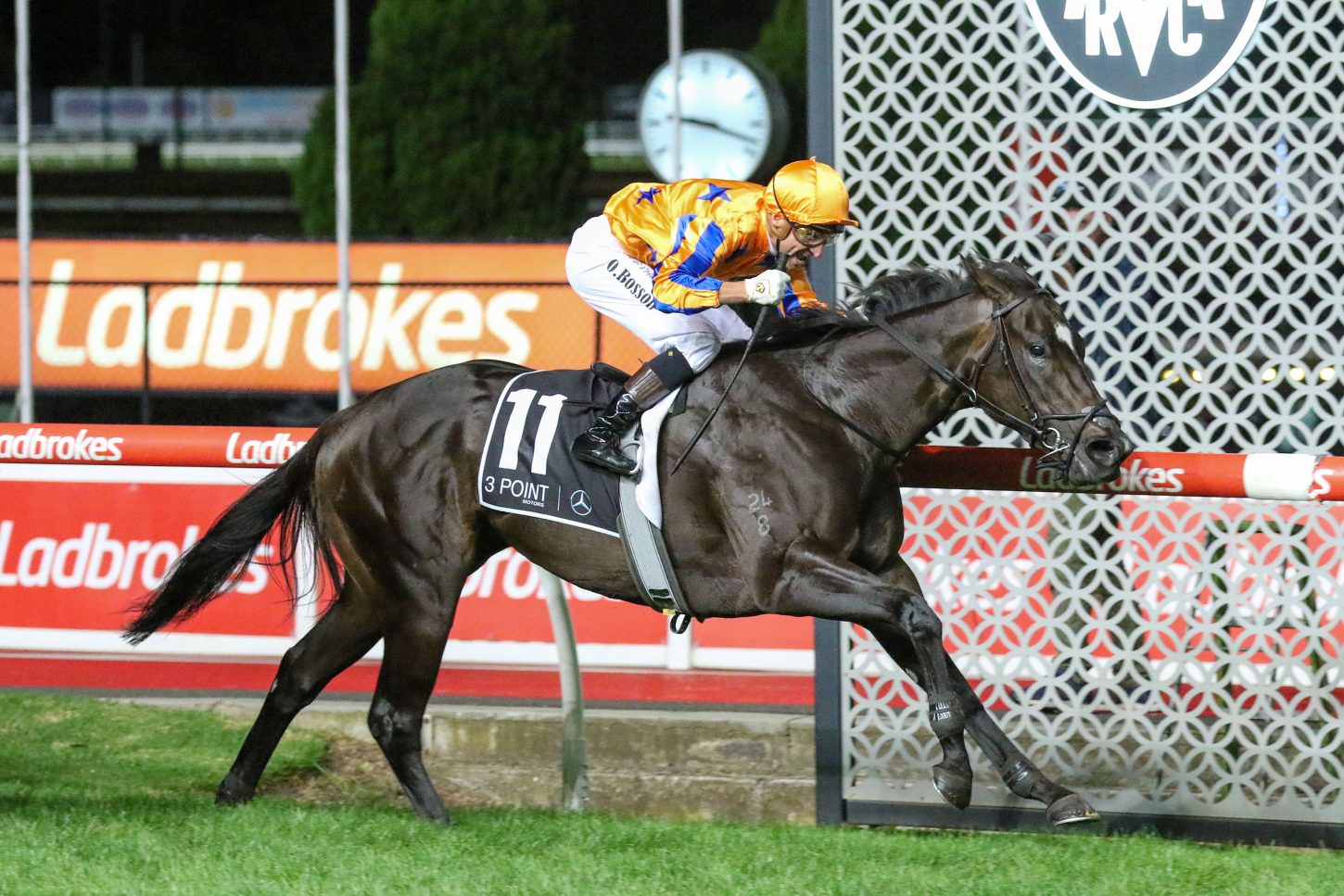 Champion Three-Year-Old from the previous season, Imperatriz won six of her nine starts as a four-year-old including the Sistema Railway (Gr. 1, 1200m) and BCD Sprint (Gr. 1, 1400m) in New Zealand, before finishing second in the Canterbury Stakes (Gr. 1, 1300m) at Randwick when beaten a lip, and then winning the weight-for-age $1m William Reid Stakes (Gr. 1, 1200m) at Moonee Valley.
Syndicate manager Karyn Fenton-Ellis MNZM said: "The start of her season didn't transpire the way we intended it to, but Mark (Walker) is a genius trainer, New Zealand is lucky to have him back in our ranks, and it's testament to him, Sam (Bergerson), and the whole team for what she was able to do. 
"And no doubt that the win at Moonee Valley was very special, not only for the owners that went to support her, but for everyone in the New Zealand racing industry.
"It was a great start for our Cranbourne stable, our first runner, for her to win again on Saturday at Moonee Valley, winning a Group Two and I think it made a big statement that the tangerine (colours) will be there to promote what New Zealanders can achieve on the Australian stage. 
"We can't do it without the loyal support of our owners and these horses bring a lot of joy to our hearts." 
Imperatriz was an unbeaten two-year-old, including the Eclipse Stakes (Gr. 2, 1200m), won the Levin Classic (Gr. 1, 1600m) and NZ Thoroughbred Breeders' Stakes (Gr. 1, 1600m) to claim her three-year-old crown, and won five Group One races.
She has now won 14 of her 20 starts and over $2 million in prize money.
Purchased for $360,000 by David Ellis CNZM at the Gold Coast Yearling Sale 2020, from the draft of Bhima Thoroughbreds, Imperatriz is owned by Te Akau Invincible Empress Racing Partnership (Mgr: Karyn Fenton-Ellis MNZM), and resumed her five-year-old season with an astonishing victory in the McEwen Stakes (Gr. 2, 1000m) on Saturday at Moonee Valley, breaking the course record with a time of 56.68.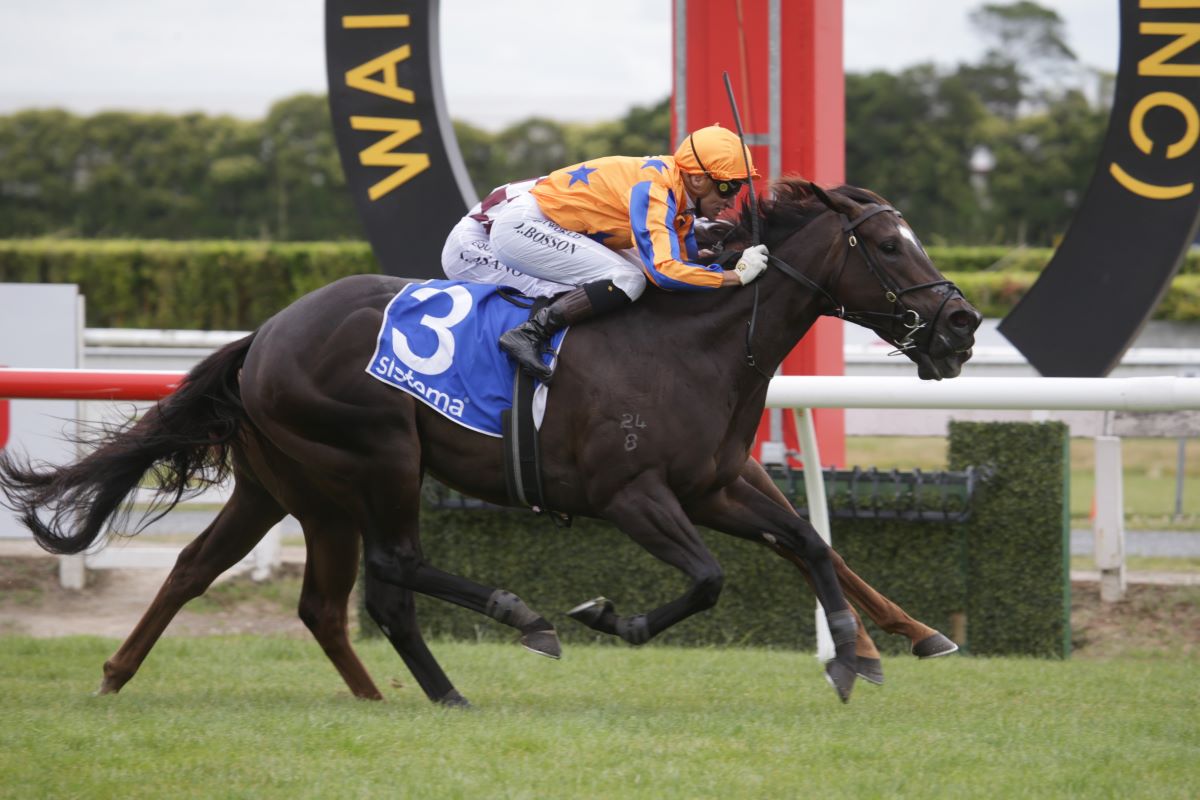 "Every award that you win on a night like this is a huge thrill and Imperatriz richly deserved her award," Ellis said.
"She vindicated all those voted for her with a breathtaking, record-breaking win on Saturday at Moonvee Valley, so she's come back in great order and it will be exciting to see her racing for us in Australia. 
"These results are only achieved if everyone in the team is doing their best and Karyn and I could not be more proud of how much effort all the staff are putting in to make Te Akau Racing a success.
"We had a good number of our senior team at the awards, and lots of owners there supporting us, and it made for a fun night."
Trainers' Premiership: Mark Walker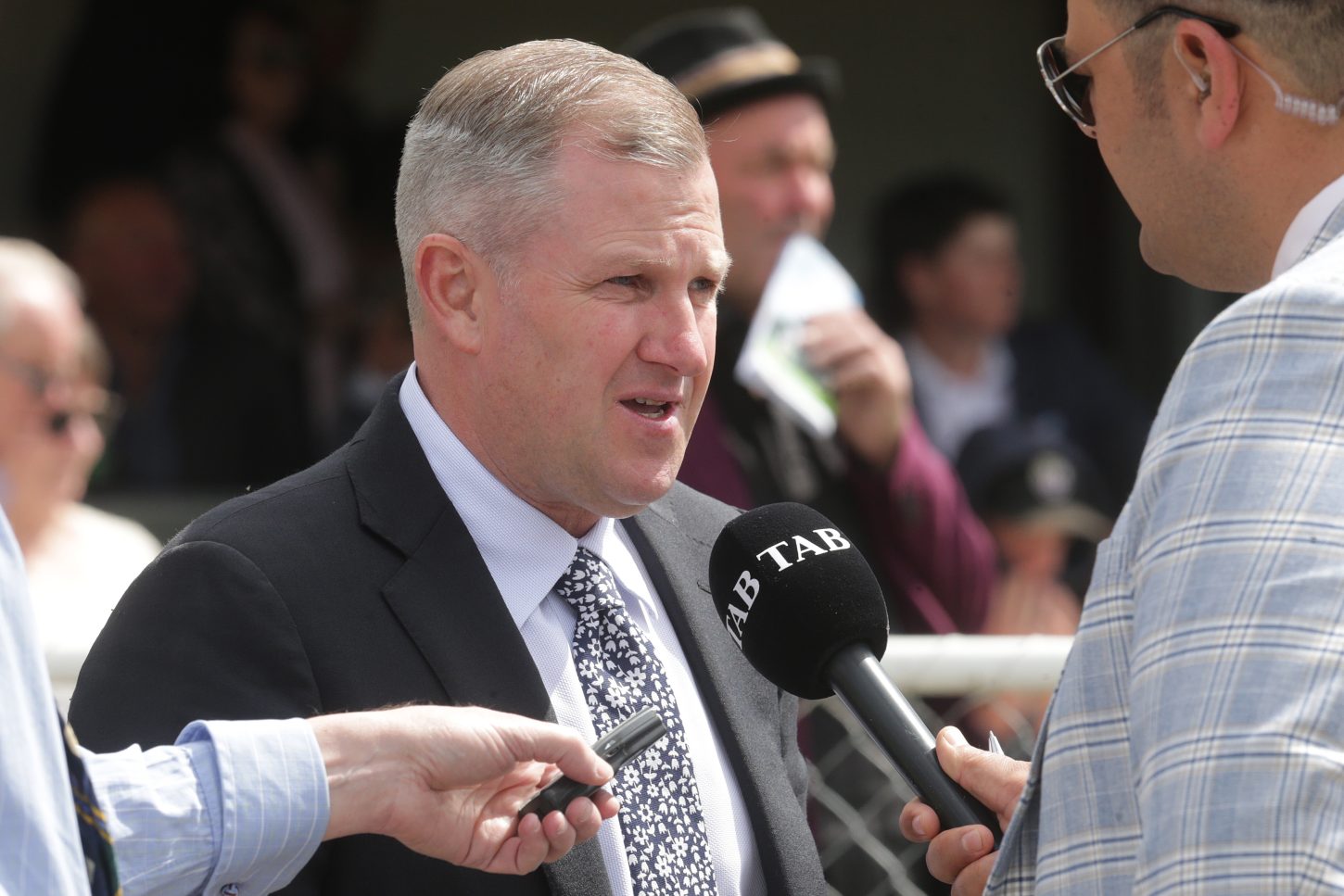 In the 2022/23 season, Walker had a record-breaking 203 wins, surpassing the previous best (160) set by Te Akau trainer Jamie Richards in 2020/21.
In a season of milestones, Walker recorded his 100th NZ stakes' win in November 2022, the fastest century on 13 January, and his 1000th domestic win in February.
Walker has registered nearly 1800 wins as a trainer, including 130 stakes' wins in NZ. 
Te Akau principal David Ellis CNZM, who has worked with Walker throughout his career, has said many times that Mark has a unique ability to understand the mental side of horses and in turn get the best from them. 
When accepting the award, Walker said: "Jamie (Richards) was a tough act to follow, let's be honest, he was outstanding. He was great when I was back for six weeks before taking over (1 April 2022) and told me all about the horses, so it was a pretty straightforward transition.
"We've got a great team: Sam (Bergerson), Reece (Trumper), Nicole (Shailer), talented young people and a lot of great staff that makes it all possible.
"I think Entain coming onboard has been incredible and we saw that yesterday at Hastings, just an incredible vibe. I think racing is heading in the right direction and it's quite exciting.
"Winning the Group One in Australia with Imperatriz was special, as too the Wellington Cup with Leaderboard, but the Karaka Million – I didn't want to be the one that 'stuffed it up' – so it was pretty special winning that night with Tokyo Tycoon."
Champion Trainer: Mark Walker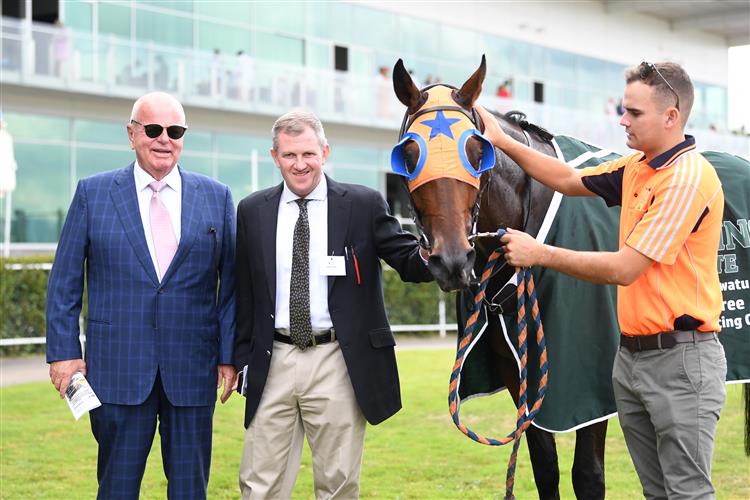 Back to the stage for his second big win of the evening, Mark Walker entertained in comical fashion when relaying how he met Mirka, with whom he shares three-year-old daughter Skyla, in addition to his teenage children Zavier and Alexis. 
"At the start of the season I said to Sam (Bergerson) and Dave (Ellis): "The goal is 200 (wins), which we achieved and I'm pretty proud.
"I think a lot about training horses comes back to stockmanship. I was born and bred in Taranaki. Dad was a dairy farmer and we moved to the Waikato when I was 16-years-old and I was showjumping and eventing.
"My first job was with Rogie (Graeme Rogerson), riding track work before school, and it's really progressed from there.
"Setting up at Cranbourne is a new challenge for the team, but we'll give it a good crack and go in boots 'n' all. We'll ruffle some feathers and have a good go."

~~~~~~~~~~~~~~~~~~~~~~~~
During the awards, Ellis also received accolades from Premiership winner and Champion Jockey Award winner Michael McNab, for the second year in a row.
"A lot of my success has been changing what I've done away from the racecourse, which I credit to Dave Ellis," he said.
"Dave gave me the fundamentals to start all of this, to live life in a different way, how to train off the racecourse, which I'm obsessed with now and I'm going well."
~~~~~~~~~~~~~~~~~~~~~~~~
TE AKAU'S PROUD AWARDS' HONOUR ROLL ~ 55 TITLES
*  = selected & purchased by David Ellis CNZM
CHAMPION 2YO (11)
Maroofity (Maroof) *
Darci Brahma (Danehill)  *
Warhorse (General Nediym) *
War Affair (O'Reilly) *
Melody Belle (Commands) *
Avantage (Fastnet Rock)  *
Yourdeel (Dundeel)
Cool Aza Beel (Savabeel) *
Sword of State (Snitzel) *
Maven Belle (Burgundy) * Te Akau bred
Tokyo Tycoon (Satono Aladdin) *
CHAMPION 3YO (6)
King's Chapel (King of Kings) *
Princess Coup (Encosta De Lago) *
Darci Brahma (Danehill) *
War Affair (O'Reilly) *
Xtravagant (Pentire) *
Imperatriz (I Am Invincible) *
CHAMPION 4YO (1)
War Affair (O'Reilly) *
CHAMPION SPRINTER (1)
Darci Brahma (Danehill) *
CHAMPION SPRINTER/MILER (8)
War Affair (O'Reilly) twice *
King's Chapel (King of Kings) *
Darci Brahma (Danehill) *
Melody Belle (Commands) twice *
Probabeel (Savabeel) *
Imperatriz (I Am Invincible) *
CHAMPION MIDDLE DISTANCE HORSE (5)
Princess Coup (Encosta De Lago) twice *
Melody Belle (Commands) twice *
Probabeel (Savabeel) *
CHAMPION STAYER (1)
Princess Coup (Encosta De Lago) *
NZB FILLY OF THE YEAR (8)
Princess Coup (Encosta De Lago) *
Insouciant (Keeper)
Costa Viva (Encosta De Lago) *
King's Rose (Redoute's Choice)
Shikoba (Chief Bearhart)
Amarelinha (Savabeel) *
Belle En Rouge (Burgundy) * Te Akau bred
Self Obsession (Shocking)
POLYTRACK HORSE OF THE YEAR – SINGAPORE (2)
Flying Fulton (Flying Spur) *
My Lucky Strike (Charge Forward)
NZTR AWARD FOR CONTRIBUTION TO MEDIA, DIGITAL & CONTENT
Julia-Rose Hayes (representing Te Akau Racing 2019/20)
Karyn Fenton-Ellis MNZM
MOST IMPROVED HORSE OF THE YEAR – SINGAPORE (1)
My Lucky Strike (Charge Forward)
SOCIAL MEDIA HORSE OF THE YEAR – SINGAPORE (1)
War Affair (O'Reilly) *
CHAMPION NSW STAYER OF THE YEAR - NSW, AUSTRALIA (1)
Princess Coup (Encosta de Lago) *
HORSE OF THE YEAR (6)
War Affair (O'Reilly) twice *
King's Chapel (King of Kings) *
Melody Belle (Commands) twice *
Probabeel (Savabeel) twice *
CHAMPION TRAINER
Mark Walker (10 Premierships: New Zealand x 6, Singapore x 4)
Steve Autridge & Jamie Richards (Premiership winner 2016)
Jamie Richards (three Premierships)
NZTR CONTRIBUTION TO RACING EXCELLENCE
David Ellis CNZM
Back