Te Akau Thursday Trackwork
Date: 7 Nov 2013
Te Akau track work Thursday November 7
Course proper (Heavy):
Bound for the 1000 Guineas (Gr. 1, 1600m) on Saturday Nov. 16 at Riccarton, Spellbinder (Hercock) worked with last start winner O'Darci (Miller) to record the best time of morning; from the 1200 metres in 1:23 and final 600m in 38.6. O'Darci is scheduled to race next Tuesday, Nov. 12, at Awapuni.
Given the conditions, Bronte Lass (Hercock) and Cold Snap (Dee) also worked well in 1:08.8 for the 1000 metres and 39.8 for the last 600m. They too are earmarked for Awapuni - pictured below Bronte Lass (left) and Cold Snap (right).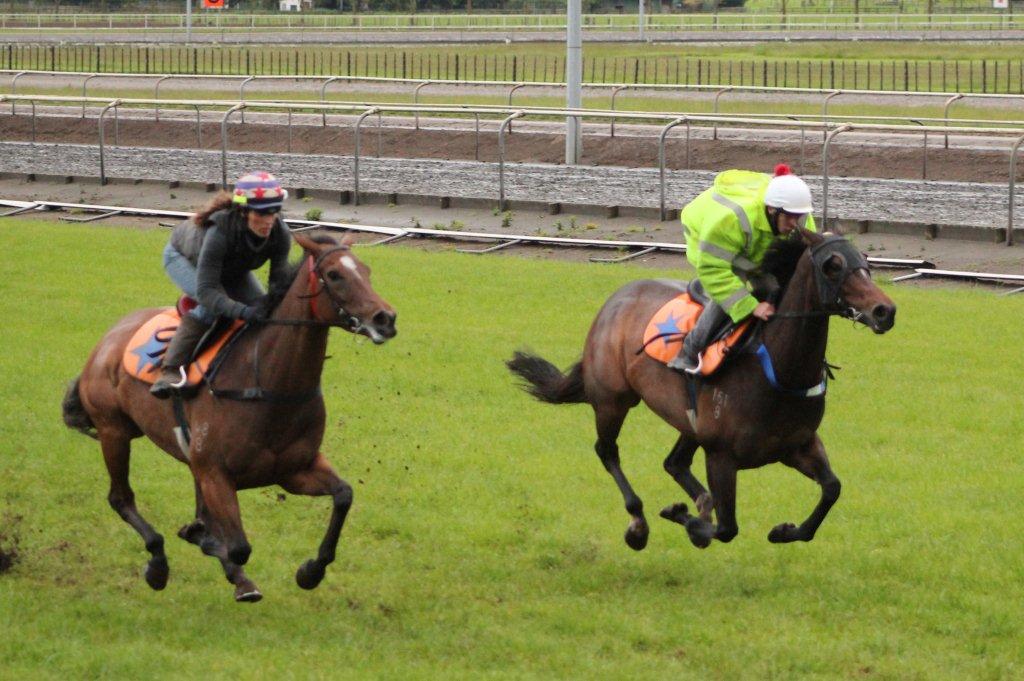 Ruthless Lady (Hercock) and Sovereign Rose (Dee) clocked 1:09 and 40. Sovereign Rose heads to Awapuni, while Ruthless Lady is gearing up to race in a listed 1500 metres on Nov. 30 at Ellerslie - pictured above Sovereign Rose (left) and Ruthless Lady (right).
Ready for a quiet trial next Wednesday, Nov. 13, at Cambridge, Aspen (Dee) worked with Hardcore Rock (Hercock), scheduled for Awapuni, over 1000 metres in 1:08, last 600m in 39.1 - pictured below Hardcore Rock (right) and Aspen (left).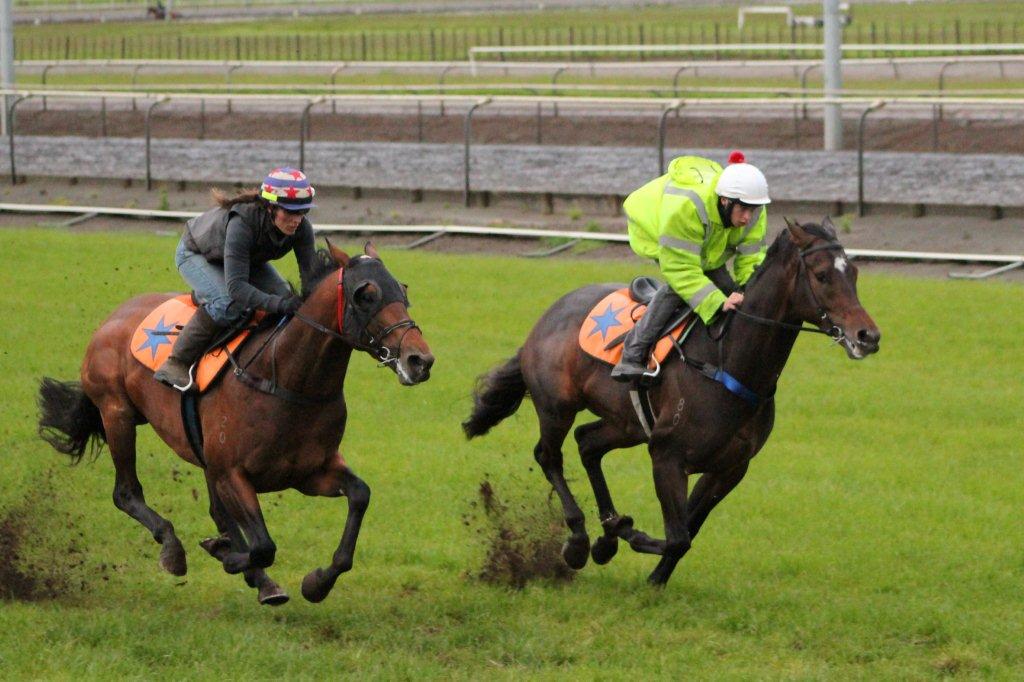 Photos - Stacey Bridgman
Back