Te Akau Tuesday Trackwork
Date: 15 Oct 2013
Above: Te Akau riders Matt Cameron & Michael Dee
Te Akau track work Tuesday October 15
Course proper (slow):
Preparing for the Benchmark 65 1950 metres on Saturday at Rotorua, Orinto (Cameron) worked with Sunset Pass (Dee), who is scheduled to race in the Benchmark 65 2400 metres on Saturday Oct. 26 at Ellerslie. Picking up pace from the 1400 metres, they clocked 1:21.6 for the 1200m and final 600m in 39.2.
Abidewithme (Cameron) and Exabelle (Cameron) each worked solo over 1000 metres at three-quarter pace on the sand track. Winner of the Ray Coupland Stakes (Listed, 1400m) last year, Abidewithme is scheduled to resume in the Benchmark 75 1400 metres on Saturday Nov. 2 at Tauranga, and ready to strike form at her third run back, Exabelle steps up to a mile next Wednesday, Oct. 23, at Te Aroha.
800 metres at three-quarter pace on the sand track:
Aspen (Miller), King's Rock (Miller), O'Darci (Cameron), Stanica Star (Lang) all worked solo. Paired in their work; Show No Emotion (Miller) and 3 f Zabeel - Thistle Cove (Lang), 3 f Guillotine - Greta Hall (Lang) and 3 f Volksraad - Rapida (Cameron), Flying Therese (Dee) and Riverenza (Lang), Highly Likely (Miller) and Maestro (Lang), Cajero (Lang) and 3 g King's Chapel - Effortlessly (Miller), 3 g Duke of Marmalade - Frescante (Dee) and 3 f Minstrel Court - Nat the Brat (Cameron).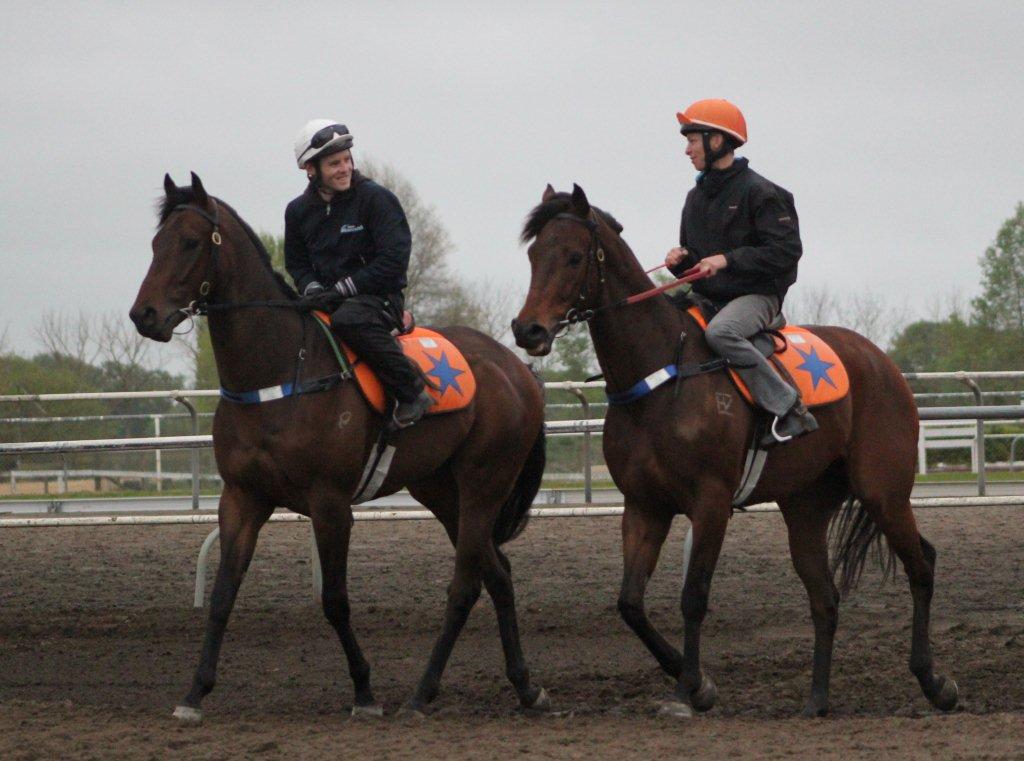 Back